Nearly every woman has thought at one point or another that she should try out bangs. Sometimes they happen impulsively at home and sometimes they're carefully planned out in the salon chair. Either way, there comes a time when you want to transition them back to a longer length and you have to deal with the dreaded "in-between" stage. Here are five tips to make that awkward period a little bit better (and cuter):
1. One of the easiest ways to grow out your bangs in style is to get them cut at an angle so they will start growing out of your face. I opted for more side-swept bangs so my hair won't be in my eyes 24/7. Once it reaches a certain length, you can tuck your hair behind your ears if needed. It may seem counterintuitive to get rid of more length when you've been so patiently growing out your bangs, but this one trick makes the whole process so much easier.
2. This next tip is a simple trick you can do when you hop out of the shower. When I blow dry my hair I use a brush to blow dry my bangs away from the face à la Farrah Fawcett bangs. I'm sure you're familiar with the iconic Farrah Fawcett and her even more iconic 70's feathered hair.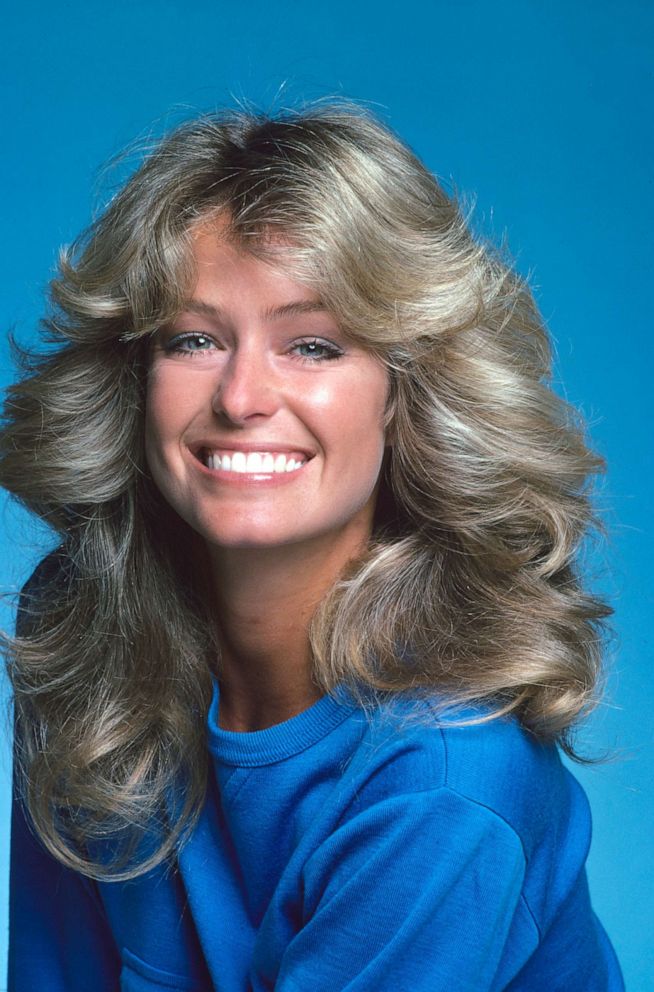 After blow-drying, sometimes my bangs can turn out a little too fluffy so I like to calm them down with a little Kristin Ess recovery balm or her edge control pomade. These products are also great for taming fly always in general and locking your locks into place without the weight or crunchiness.

3. This next tip is obviously but incredibly effective and very on-trend at the moment. I started parting my hair down the middle and using clips and pins to keep it in place. Luckily, cute little hair clips are in, so it looks trendy. The whole look can be very reminiscent of the '90s and 2000's fashion that's coming back into style right now.

4. Headbands have also been a staple to hide my bangs. There are endless colors and styles out there to match any outfit or makeup look and they also make for super easy hair styling. On days when I don't feel like spending any time on my hair, this has been my go-to. It doesn't matter if your hair is freshly washed or second-day hair, this trick instantly makes you look more put together.
5. Another simple trick is braids. It doesn't take long to braid your fringe and clip it to the side and it stays secure all day making this trick perfect for the gym. If your bangs are still a little short, I recommend getting them damp to make them easier to braid. You can do a traditional French or Dutch braid and pin it back or to the side, or, when your bangs are starting to get a little longer, you can do a side part and start French-braiding but only add hair to one side or the middle strand as you go.
Growing out bangs can be a waiting game that seems to never end, but that doesn't mean the process can't look cute! Whether you need to get your hair out of your face at work cause it's starting to drive you crazy or you need some way to keep everything secure during workouts, there are plenty of ways to do it in style.